Hari ini,best.cuz parents aku ajak g tgk perabot katenye.so aku ikot.
Mula2 pegi area kat umah,hmm takde yang lawa and affordable. Hmm,camne ni?
Jalan lagi pergi tempat len.last2 kitorang benti kat satu gudang perabot kat tepi highway sungai besi tu.kalu korang duk area serdang raya,mmg salu tgk la.dekat sebaris dengan restoran mat ayam kampung.hahahaha
tgk punye tgk,mahalnye.pastu tanye:
meja tulis ade?
ade.
kat atas"
(yesh,ade gak akhirnya)
yang ni? mahal nk mampos.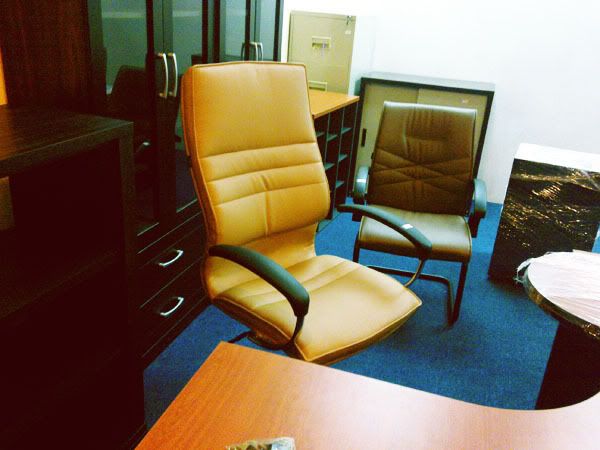 kerusi ni pon mahal gak.aiyo.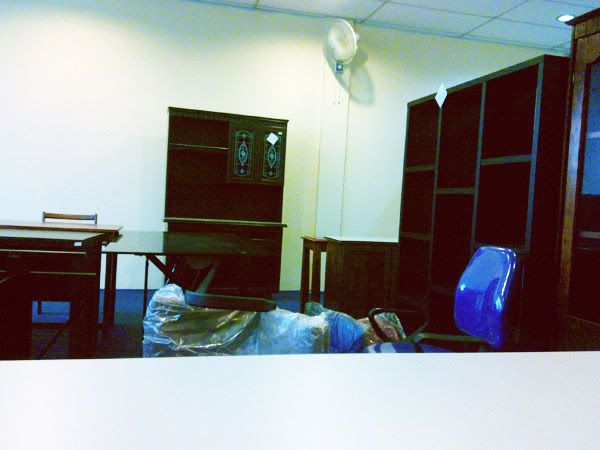 haaaa,nila die kat tempat bapak aku duduk du,incoming meja+kusi aku.tak pernah beli meja selama 19 tahun aku hidup ni la firstime.hahahah! Use it wisely ar!
Last2 ape yang aku haarapkan mmg ade.meja tu simple tahan and kuat,ade 3 choice colors.aku pilih dark brown,kerusi black.hahaha.hope matching la cuz pasni aku nk rearrange bilik ni nk jadikan tempat yang paling selesa.hahahah! so tunggu!