WUuuu. Its kinda bz week before my final submission construction drawing next week. Oh, will it complete nicely? .aahhaa.
Bajet je aku ni nk speaking2, test2 try2, maklumla nk MUET nanti.hmmm, malam ni aku rase tension sgt , sbb tak dapat buat design aku.
So, aku decide nk settlekan sume keje side aku, board of archimix and web.
Woaaaa, tak sangka ramai jugak board of archimix ni, tapi aku tibe2 takde list name dak2 ni.so aku buat yang mane ade dulu tunjuk kat penasihat dulu, nanti proceed to the next design.hahaha
ini jela yang aku mampu buat, jgn kutuk, puji je leh.hahahaah
XD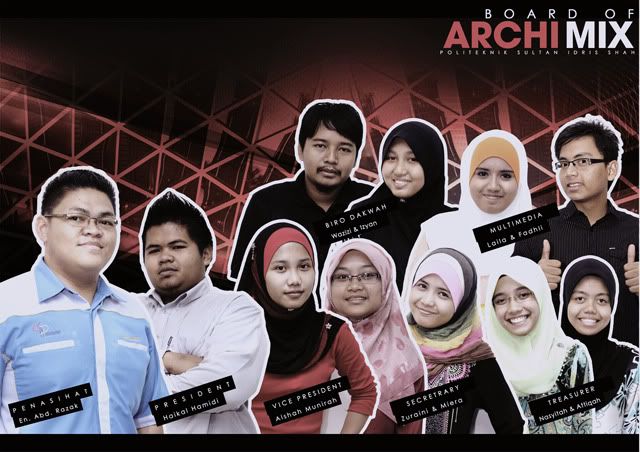 p/s: yan tgk jgn tak tgk! haha!