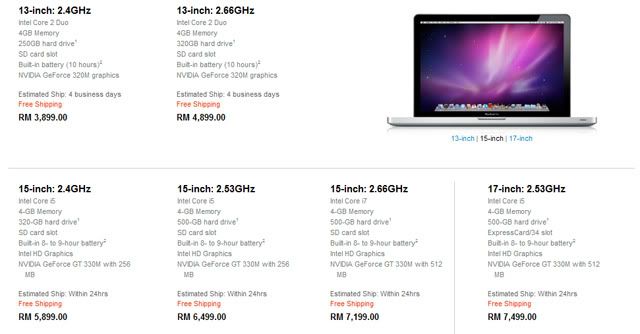 Lagi2 macbook pro, tapi tak pernah pon dapat bende alah ni."sendiri punye"..hahaha.
btw, tadi aku g check2 kat apple store, tak smpai ag macbook pro kat outlet2 diorang kat web ade .tapi kan,diorang da improve processors ngan graphics.
i7 and i5 .
processors terbaik masa kini.haha.aku da cube i5 ngan i3, i7? blom ag.haha.coming soon. btw, sape ade duit lebeh leh ar beli Macbook pro ni cuz value buy, quality and stylish+ orang kaya.
hahaha.ape2 pon enjoy,tgk boleh, beli ar !
p/s: ONE DAY I'll GET ONE. :P