Kaspersky Lab, a leading developer of secure content management solutions, announces the release of the latest versions of its flagship consumer products Kaspersky Internet Security 2011 and Kaspersky Anti-Virus 2011. The new products take full advantage of the most innovative cutting-edge technologies to provide more accurate detection and an even faster response to any IT threats.
Kaspersky Internet Security 2011 and Kaspersky Anti-Virus 2011will not just sit idle until the PC becomes infected, the new versions provide real-time proactive protection – constantly monitoring the system to detect any type of potential threats and prevent any destructive activity.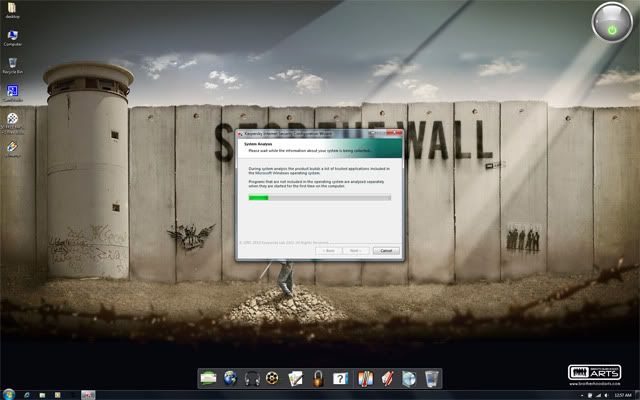 Press at the widget button ON to start KIS 2011.(installed with KIS 2011 widget)
With Kaspersky Lab's new products, users have everything they need to stay safe and secure while they surf the Internet. The solutions provide reliable isolation of untrusted Internet resources, giving the user full reassurance that their digital environment is clean, safe and free from digital threats and unwanted intrusion. But this does not limit what the user can do. On the contrary, it ensures protection for all types of data and communications. The system operates in background mode and does not make constant demands on the user in order to do its job efficiently.
Updating the database for securely connect to internet.
Kaspersky Internet Security 2011 and Kaspersky Anti-Virus 2011 are fully compatible with the 32-bit and 64-bit versions of Microsoft's operating systems, from XP up to Windows 7 versions.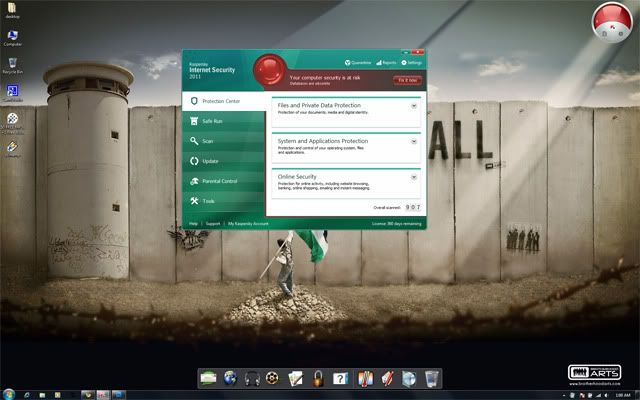 The Complete nice interface for KIS2011 user.
More details about the new versions of Kaspersky Lab's consumer products are available at: http://www.kaspersky.com/homeuser.
YOU should try!